About Power Systems Group
Power Systems Group was founded by a team of senior energy professionals  in 1996. Having worked at industrial facilities and utility-related firms, each of the team members wanted to help bring value and understanding to the utility industry, the regulation and de-regulation of which was making industrial energy saving more complicated than it needed to be.
PSG's team of over 40 professionals serve clients in all areas of the United States.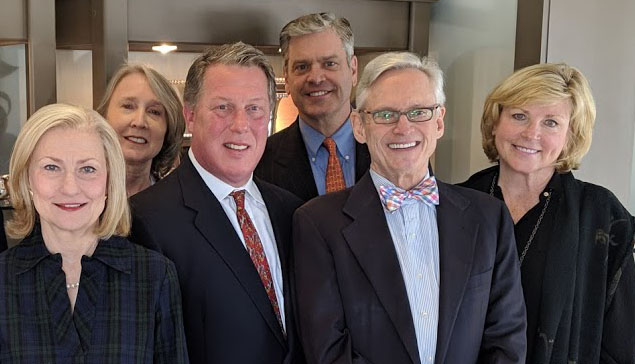 By working closely with clients and in concert with their respective utilities, solutions to both short-term and long-term energy saving problems are ferreted out, eliminating confusion and accelerating the implementation of the solutions.
Gray Campbell, pictured on the back row, the founder and architect of the team, brings over 30 years of experience in utility cost consulting. Campbell began his career in the investment world working at a bond firm in New York, specializing in utility bonds before moving into the role of Consultant to commercial and industrial customers in 1989.  From a small start up firm, he developed and grew from its beginnings a major energy consulting firm. At the time he and the partners sold it in 1998 to a large public utility company, the firm managed $35 million in utility spend for their clients.
In 1996, Campbell and several former partners established another energy consulting firm which now manages over $100 Million in annual utility expenditure for their clients.  Utilities include electricity, natural gas, water / sewer, coal, alternative fuels and green energy.  The team brings an understanding of a consultant's and utility company's viewpoint to the negotiation. Clients include major manufacturing plants, schools, hospitals, government institutions and other large multi-facility organizations in both regulated and deregulate states.  As recognized leaders in corporate energy procurement strategies, our partners are often speakers at industry associations.